There are thousands of WordPress plugins available that can greatly extend the functionality of a WordPress based website. It's easy to confused as there are lots of choice available. We've built fair share of WordPress websites and integrated a lot of plugins in the past for our clients. So I have put together a list that you will find helpful in selecting best plugins for your WordPress website.
Although the kind/niche of your website mostly determines what plugins you should have on your website, there are some plugins that are of universal concerns for any website owner which you cannot simply afford to ignore. This includes plugins that improve speed, security, SEO, make backing up your content easy as well as saving time and improving conversions.
Below you will find a categorised list of plugins that we usually install for each new WordPress website. I've also included best alternatives for each plugin where available.
Speed Optimisation Plugins
If your website/blog takes too long to load, you could be losing money and customers because people expect websites to load fast. Google even incorporates page load times into its algorithm and with the use of mobile phones to access the web, page load times will only get more important.

Setting all the boring technical details aside, caching is the ultimate method of making your WordPress site load faster. And when it comes to caching, W3 Total Cache is the go-to plugin for improving page load times. W3 Total Cache has a wide range of features including minification functionality, CDN support, database caching, object caching, browser caching and lot more.

Images are essential part of any website. While being so helpful to make your site more appealing to users, images also take up a lot of storage space and slow down your website. What are your options? You can compress them!
Yes, you can compress and optimize the images without reducing the quality of the images using WP Smush plugin. It optimizes all of your image files in JPEG, GIF and PNG formats using advanced compression techniques and saves lots of storage space. It auto-smushes all your attachments on upload while you can also smush your attachments manually in the media library.
WP-Optimize is an effective tool for automatically cleaning your WordPress database so that it runs at maximum efficiency. It automatically removes the unnecessary data from the WordPress without manual queries. The plugin always keeps your database optimised for the best performance.
---
SEO Plugins
No doubt, search engines are the major source of traffic for every website.
There are a number of things you will need to do in order to optimize your blog for search engines which WordPress doesn't support by default.
This involves the likes of technical tweaks such as being able to "noindex" pages which you don't want Google to index, setting canonical links and other aspects such as adding meta data.

Yoast SEO is one of the most popular SEO plugins available for WordPress.
It comes with a massive range of features including the ability to add XML Sitemaps, meta description, SEO optimised breadcrumbs, generate an SEO score of your posts/pages and provide suggestions to improve quality of your content. In addition, it helps you improve the way your page/ post looks on the search results with snippet preview.
Quite frankly, if you want to make sure that your site is optimized for the search engines, you need this must-have WordPress plugin. Easy setup, top-of-the-line functionality.
Alternatives
---
Analytics Plugins
For adding Google analytics you don't really need a plugin for this, you can insert tracking code directly and some premium themes have an option for this. However, using a plugin does allow for other functionality.

This is a straight forward plugin that allows you to easily add your Google Analytics code and gives you an easy way of stopping logged in users (or specific user roles) from being tracked. Google Analyticator also includes several widgets for displaying Analytics data in the admin and on your blog.
Alternatives
---
Security Plugins
I have to admit security is a big issue on Web especially, WordPress websites as it is the World's most popular platform today for blogging and building websites.
So it's recommended that you take all necessary precautions and get a security plugin installed to keep your site locked up tight.

This must-have WordPress plugin gives you enterprise-level security for free. It keeps track of everything that's going on on your site, and alerts you whenever anything shady takes place. The plugin features Firewall protection, malware scan, blocking, login security, live traffic monitoring and a lot more. The plugin lets you monitor all your traffic in real-time including robots, humans, 404 errors, logins, logouts etc.
Alternatives
---
Backup Plugins
Backing up is potentially the #1 most important thing you can do to make sure that your website is always recoverable, no matter what tragedy strikes.  You need to take control of the backup process and the best way to do that is to install a WordPress plugin that can handle it for you on regular basis.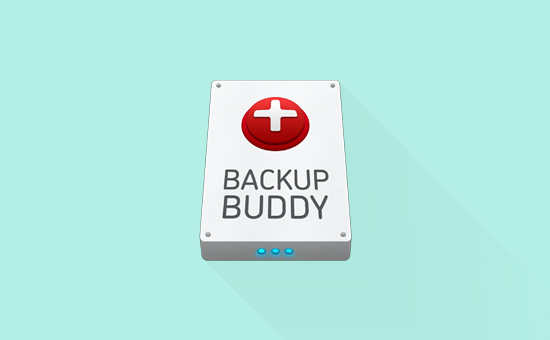 BackupBuddy is the most popular premium WordPress backup plugin. It allows you to easily schedule daily, weekly, or monthly backups. It can also automatically store your backups in Dropbox, Amazon S3, Rackspace Cloud, FTP, Stash (their cloud service), and even email it to yourself.
If you want to migrate a website to a new server, you can use BackupBuddy to run a full backup and then import your website onto the new server without even installing WordPress.
---
Social Media Plugins
There are lot of social media plugins available in the market that can help you perform wide range of activities from enabling social sharing of your posts to content distribution. It's worthwhile to install some of these plugins and improve popularity of your website/blog.

Facebook, Twitter, Linkedin, there are just too many important social media platforms today, where you would want to distribute your content.  Wouldn't it be easy if there is a tool that helps you share your post on all platforms with click of a button? Blog2Social is the answer. Blog2Social automatically shares, auto-post, re-publish, re-post and schedule blogs posts on social media for you. It supports wide verity of popular social media networks that you can setup and let the plugin do the rest for you. 

This plugin tracks your content's performance across popular social media platforms. You get a dashboard where you can see the number of shares your posts have reached. This gives you a great overview of what's popular and what can be improved.
---
Content Plugins
WordPress content editor although extremely robust, but authoring richly laid out posts and pages is quite tricky. Thanks to some awesome plugins, you can vastly increase functionality of your WordPress website/blog to quickly create new pages/posts with rich layouts and content blocks.

One thing that sets WordPress apart from other systems is that it allows you to create as rich a post layout as you can imagine — but only if you build your own custom theme or short-codes. Which, obviously requires expert web developer skills.
The other option is to integrate one of many Page Builders offered by 3rd party vendors. However, through practical experience we know that it is still hard for non-technical people to use those easily. Our clients often request us to fall back on custom themes, templates, or implement custom fields where necessary.
So, WordPress developer community seems to have looked into the issue seriously and has come up with a solution that will change the way we use WordPress content editor.
At the core of Gutenberg lies the concept of the block. From a technical point of view, blocks both raise the level of abstraction from a single document to a collection of meaningful elements, and they replace ambiguity—inherent in HTML—with explicit structure. A post in Gutenberg is then a collection of blocks.
The editor will endeavour to create a new page and post building experience that makes writing rich posts effortless, and has "blocks" to make it easy what today might take shortcodes, custom HTML, or "mystery meat" embed discovery.

Disqus is a popular 3rd party commenting platform. It is a replacement for WordPress' default commenting system. Disqus is much more user-friendly and better-looking overall. 
This is much more than a spam blocking plugin, but I've listed it because it's the can really bring down the spam comments.

Enlighter is a free, easy-to-use, syntax highlighting tool for WordPress.  If your posts require to show code, this plugin makes it really simple to format it perfectly.
Using it can be as simple as selecting an editor style or adding shortcode around your scripts which you want to highlight and Enlighter takes care of the rest. It support mostly all languages and can easily highlight incline code as as well. 

One thing that's missing in the default installation of WordPress is classic HTML tables. This plugin gives you a way to create them in a user-friendly and functional way. Plus, it's free.
---
Wrapping up
I've listed a lot of plugins and all of them can be effective in their own way.
This is by no means exhaustive list of all useful plugins. As stated above, these plugins provide some essential enhancements to improve the site SEO, optimize speed, harden security and help to market your content, products or services in a better way.
Did I miss any plugin that you think is essential too? I would appreciate if you suggest me any.